Viva Aerobus is Latin America's lowest cost airline which operates one of the most modern fleets in the region. Today, we proudly are one of the fastest growing airlines in the world.
About Us
Up until 10 years ago, few people in Mexico could afford air transportation to move from one place to another, the rest of the population had to rely on buses and other terrestrial ground alternatives. Since then, in Viva Aerobus we had the dream of changing the way people travel in our country; we wanted to be the first company in giving all Mexicans the opportunity to fly for the first time. So far, we have accomplished this goal by transporting over 36 million passengers.
On November 30, 2006, we inaugurated our very first flight, departing which departed from Monterrey International Airport and arrived at Leon, Guanajuato. From that moment on, Viva Aerobus became the first airline in Mexico to operate with a true low cost model, offering: accessible prices that allow everyone to fly.
Viva aerobus' success in operating under this concept can be seen on our significant and accelerated growth: right now, for example, our fleet is composed of 23 aircraft but will soon grow to 53 due to the purchase agreement with Airbus, the largest negotiation made with a Mexican operator of all time. Altogether, these and the effort of more than 1100 employees, we operate more than 150 daily flights on 71 regular routes, that have seen over 6 million passengers been transported last year.
Our main goal is to transport 100 million passengers by 2020; this will produce significant economic impact in the tourism industry and create over 4,200 jobs, both direct and indirect. We have been transforming the aviation industry in Mexico throughout the last 10 years and looking forward to keep doing so.
Thanks for trusting us. There is yet much more to come!
---
OUR
VALUES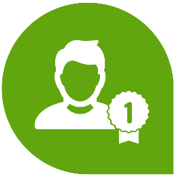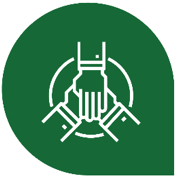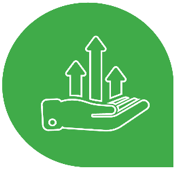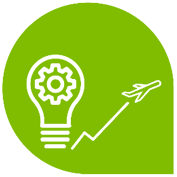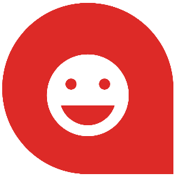 OUR
VISION
To be the preferred airline with low cost, fun and profitable in America.
PURPOSE:
We want people to have fun, do business, and connect with their loved ones, while taking advantage of the low cost in air transportation.
OUR
MISSION
Always safe, always reliable and always low prices.
---
You can get more information about Viva Culture
here
---
BENEFITS AND
ADVANTAGES
Only Mexican airline to offer a low-cost model.
Guarantee the most affordable prices in the market.
Save time by travelling on our non-stop flights.
Pay only for additional services.
Easy to navigate and user-friendly website.
Weekly deals throughout the year.
73 domestic routes and 5 international