Viva Aerobus is Latin America's lowest cost airline which operates one of the most modern fleets in the region. Today, we proudly are one of the fastest growing airlines in the world.
About Us
Viva Aerobus is Latin America's lowest cost airline, with the youngest fleet in the region, and proudly among the fasted growing carriers in the world.

10 years ago, few people in Mexico could afford air travel, instead opting for cheaper alternatives, like long distance bus services, to travel between cities.

On November 30, 2006, we inaugurated our first flight, departing from Monterrey, Nuevo Leon, and arriving in Leon, Guanajuato. From that moment on, Viva Aerobus became the first truly ultra-low-cost carrier in Mexico.


Viva Aerobus was created to disrupt the status quo; our goal? To be the airline company to give every Mexican the opportunity to fly. To date, we have kept that promise to over 32 million passengers.

Our missions continued, and on October 21, 2012 Viva Aerobus placed firm orders for 52 aircraft from Airbus Industries, the largest order made by any Mexican Airline. Today we operate 21 Airbus A320 aircraft, with deliveries continuing to 2021.

Together with our 1100 employees, we now operate 115 daily flights over 60 routes, carrying over 6 million passengers in 2016.

Our next phase of growth will see us carry 100 million passengers by 2020; producing significant economic benefits to the tourism industry, and creating some 4,200 jobs both directly and indirectly. We have been revolutionizing the travel industry in Mexico for the past 11 years, and it's our promise to continue doing so.
Thanks for your ongoing trust, we are committed to our promise of lower fares for all.
---
OUR
VALUES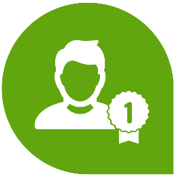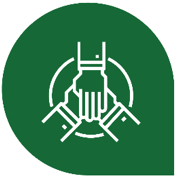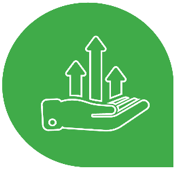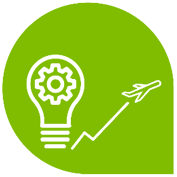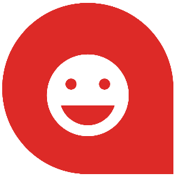 OUR
VISION
To be the preferred airline with low cost, fun and profitable in America.
PURPOSE:
We want people to have fun, do business, and connect with their loved ones, while taking advantage of the low cost in air transportation.
OUR
MISSION
Always safe, always reliable and always low prices.
---
You can get more information about Viva Culture
here
---
BENEFITS AND
ADVANTAGES
Only Mexican airline to offer a low-cost model.
Guarantee the most affordable prices in the market.
Save time by travelling on our non-stop flights or expands destination coverage through our connecting flights.
Pay only for additional services.
Easy to navigate and user-friendly website.
Weekly deals throughout the year.
73 domestic routes and 5 international